Looking for aromatherapy ebooks for beginners?
Are you confused by essential oils? 
Unsure about what you're reading on the internet?
Looking for different ways to use your essential oils? 
Don't know where to start on building your essential oil collection?
Want to build your own knowledge about essential oils and keep it in one place? 
Buy the 3 book bundle to get instant access to practical, dependable information 
What you'll get:
Easy to read books covering the basics you need to know to get started with essential oils
Ebooks designed to be read on tablets and mobiles, so they're always accessible 
No nonsense advice from an experienced aromatherapist 
3 books, each with a different focus: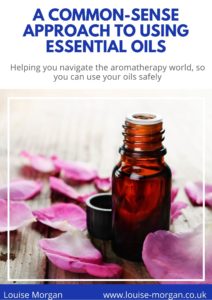 1.) A Common-Sense Approach to Essential Oils
Covers the main aspects think about when you're looing for information on online. Understand potential red flags about the information you're reading     
2.) How to Use Essential Oils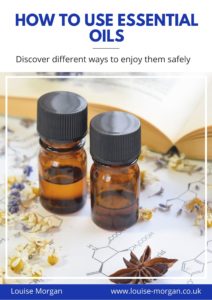 This helps you learn different ways to use your bottle of essential oil. We cover different ways you may want to think about your oils
An easy to read ebook with information you can trust 
3.) Learning to Love Essential Oils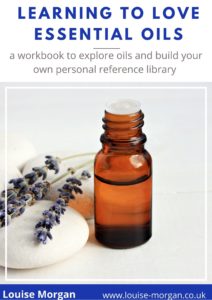 A workbook designed to help you build your essential oil library. Guides you through exploring your oils and recording your findings. The more you fill it out the more you build a great library for you to refer back to
You can buy each of these books individually for £5.99 from my shop, but you'll get a bigger discount if you get the bundle
These books are for you if:
You're a beginner who's bewildered by what you've seen
You're looking for practical no-nonsense advice
You need information you can understand and know is correct
This isn't for you if:
You already have a lot of aromatherapy knowledge
You're looking for advanced in-depth information about essential oils
You're looking for lots of aromatherapy recipes to follow  
Get these aromatherapy ebooks for beginners as a bundle, for just £9.99
Why Buy From Me?
I'm an experienced therapist who qualified in aromatherapy in 2006
I completed an advanced aromatherapy course in 2011 and am trained in the advice I provide 
I'm a full time therapist, so I have an active working knowledge about aromatherapy
I carry out Continuing Professional Development every year, so I'm constantly adding to my knowledge base and keeping updated with the latest developments in aromatherapy
Essential oils are a large part of my practice, so I know about the techniques I tell you about 
For more information about my services, qualifications and experience, you can visit my website
Buy the 3 book bundle to get fast, easy access to reliable, jargon-free information for just £9.99