If you're looking for a complementary therapy, chances are you've looked at a few sites. Different therapists use different words, so you may find yourself getting confused by the terminology. I've written this blog to help you understand the differences between each of my holistic therapies. 
How to choose a therapy:

The most important thing to remember is you can't make a wrong choice. People sometimes ask which holistic therapy to book. In these instances I'll give advice, but its my job to get you to listen to your body. So, if you already have an idea, book that one.
The biggest mistake you can make is ask for the wrong therapy
While asking for the wrong therapy may be a bit disappointing, it's not catastrophic. I have had people ask for Reiki when they meant Reflexology, so you may want to double check! Any other mistakes are going to be the usual. For example, going to the wrong place, wrong date, wrong time – those things can happen with any appointment!  
I offer a range of different massages and you may change your mind. Unless you want a hot stone massage, where the stones need to be heated beforehand, then it's ok if you arrive and ask if you can change from an holistic to an aromatherapy, or to an aromatherapy fusion massage.
You may even arrive and ask if you can change from a massage to reflexology, or change to a combination of therapies. I often can't extend your therapy time, but if I can switch your therapy to one you'd prefer, then I will. It's important for you to get what you feel is right for you on the day. 
My therapy range explained:
Aromatherapy massage: 
Traditionally this is a gentle massage focusing on applying essential oils diluted in a carrier onto your body. Essential oils are small bottles of chemicals taken from different parts of a plant or tree, which can include: petals, leaves, twigs, bark or root. Essential oils are very concentrated so only a few drops of each oil are needed. One or more essential oils are diluted in a plain carrier oil for the massage.
Essential oils are chosen depending on a particular issue you may have, or how you may want to feel. During our consultation, our chat may help me think of some suitable oils. Sometimes I may ask if any words spring to mind. Seemingly unrelated words such as grounding, balancing, alert, refreshing, relaxing can all help me to choose oils. I can work with any of these to create a blend for you!
Before the massage you will smell the oils together to make sure you like them. We're not going to use them if you're just going to want to rush home and wash them off! If you like the aroma, I'll blend it into a base oil for the massage while you head to the room to get undressed and onto the couch. If not, we'll tweak it until we have the right aroma for you. This process takes place before every appointment, unless you tell me you'd like the same blend again. 
Holistic massage:
My holistic massage has a Swedish massage base to it. It was my original certificate in massage, along with aromatherapy massage. Since then, I've completed additional training in deep tissue, myofascial release and trigger point massage. I also complete continuing professional development each year, so I'm often adding to my knowledge base. During this massage, I'll use a variety of techniques as I think are needed. 
My holistic massage is a deeper form of massage which will incorporate a variety of different techniques to help loosen perceived areas of tightness for you. There is no aroma to the oil, as we use a base carrier oil. I usually use sunflower or grapeseed carrier oil, but will include other base oils if I think they're needed.
Aromatherapy fusion:
Initially, I only offered two types of massage, one with essential oils and one without. I booked in for an aromatherapy massage and afterwards had to have a bit of a think. The therapist had given me what I'd technically asked for, which meant I was miss-selling my aromatherapy massage. My massage had seemed to evolve into one where people would ask for focus areas as well as relaxation, so it was more of a fusion than one particular style. 
My aromatherapy fusion massage tends to be my most popular form of massage. It combines the essential oils of an aromatherapy massage, with the depth of my holistic massage. This is a popular option if you like relaxation, have problem areas, and like to feel like 'you've had a massage' afterwards. During an aromatherapy fusion massage I use a deeper pressure on problem areas and I also include relaxation. 
Hot stone massage:
This is as the same as the above choices of massage, but we're including stones for the actual massage. A hot stone massage tends to be a deeper form of massage because the heat and stones allow for more depth. You can choose from the above traditional aromatherapy massage, aromatherapy fusion massage, or holistic massage.
For the aromatherapy versions we will choose an essential oil blend in the same way as a massage without stones. The difference is during the massage. There will be times I use my hands for massage, but the massage predominantly occurs using the stones. Depending on the type of massage you've chosen, we can aim for relaxation or a focus on problem areas with relaxation. 
An holistic hot stone massage is using a base carrier oil. As with the other types of hot stone massage it is predominantly with the stones.  
Indian head massage:
The above massages all take place on a couch. Indian head massage is different, as you sit in a chair. This is a good choice for people who find they hold tension in their shoulders or head.
Traditionally, an Indian head massage includes: a massage on the back, arms, hands, neck, head and face with a chakra balance at the end. Some people are happy with this combination, however, as with above, I can adapt it. Some areas can be excluded, or can focus on other areas for longer. You can specify if you want the pressure mainly for relaxation or with deeper work on problem areas. I often see people who change their focus for each appointment.
This massage can take place through clothes without any oil. You can also choose to include oil and remove your top. If you choose oil, you will have a blanket to wrap around you. 
Pregnancy massage:
I don't advertise this as a separate form of massage, because it's part of what I do. If I have a pregnant person booking, the massage is automatically adapted for you. At the time of booking I need to know how many weeks you are. I am happy for you to book an appointment if you are enjoying a stress-free pregnancy, or common pregnancy niggles. 
If you're used to massages, this can be a bit different. You'll be asked to lie on your side for your back to be massaged. When we massage your front, you will have your head and back raised. You can choose to have essential oils, or a base oil.
If you choose essential oils your options will be slightly different. Essential oils can pass the placenta to your baby, but it will be a very small amount. During an essential oil massage most oil actually enters your body via inhalation. The skin is a good barrier and much of the essential oil chemicals will evaporate, or go onto the therapists hands. When you are given oils to choose, they will be safe for you and your baby. The diluted essential oil will also be lower than a standard massage blend, due to potential aroma changes.   
Reflexology:
This traditionally takes place on the feet. You lie on a couch with your shoes and socks off. I begin with a massage, and then carry out reflexology on each foot with a sequence. During this time I'll be noticing areas which I think should be reworked, and I'll return to those areas on both feet after I've completed the initial sequence. I then include some digestive work, relaxation techniques, before finishing with a massage using a cream.
This is a popular choice for people who love their feet being touched. People seem to love or hate having their feet touched, but I have met some people who hated having their feet touched, and are now converted! 
This is a popular choice for people who want something less invasive than a massage, as it still gives you a full body work out. It is also a popular choice for people looking for relaxation or a reduction in stress. People with digestive issues often choose reflexology, as it can be an effective way to work the digestive system without directly working on the stomach and intestines.  
Reiki:
This can take place on a chair, but I tend to ask you to lie on a couch. You'll be fully clothed and during this time I'll place my hands on and off your body while you relax.
Reiki is a therapy to help adjust and balance your energies, leaving you feeling refreshed and relaxed. You may try this therapy out of curiosity, because you've never had it before. You may decide to book it because someone else has recommended it to you. Reiki can be a great choice if you're feeling a bit unbalanced or emotional. 
While you have your therapy you may see colours, drift into a meditation, or begin a visualisation. Falling asleep is optional! Whatever happens during your Reiki appointment, you should find it relaxing. 
Clinical Aromatherapy:
This is a popular choice for people who want a home blend for a specific condition, or would like essential oils to help them through a particular episode of life. There may be a localised massage during the appointment, but often I'll be making up blends for you to use at home. We'll have a chat about what the issue is, how it's affecting you and the easiest way for you to use them, as there's no point to me making blends in ways you won't use. 
Combination Therapies:
Sometimes people just can't choose! You've booked a particular therapy, but you'd quite like a bit of reiki or reflexology as well and now you're undecided. That's ok! I often get people who ask for a mixed therapy. Half hour back, neck and shoulder massage and half hour reflexology tends to be a popular choice.
The only time I'll question your choice and gently guide you away from it is if you're asking for a massage and Indian head massage. Both are similar and I can achieve everything while you're on a couch, without you having to move from a chair half way through. I've had people book half hour Indian head massage and half hour reflexology, and this is fine, as long as you know you need to move from a chair to a couch. 
Childrens' therapies:
I've been teaching baby massage for North Somerset Childrens' centres for several years and I hold a DBS certificate. I've massaged my own children and at my clinic I offer therapies to children. If your child is under 16 you will need to be present during their appointment. You can sit in the room or in reception, as the door to the therapy room is kept open. 
Traditionally, I've said children about 5 years old will usually tolerate about 20 minutes massage. The new generation are already used to being massaged as babies, so I have seen some who are happy with half an hour. You know your child and you can advise me if you want to book a longer appointment. Children can have any therapy, and if they choose a massage we can include essential oils.
Adapted Therapies:
We are all fabulously unique and human, so what works for one person may not work for another. Over the years I've had to make many adaptations. I've seen people people with swallowing issues or health conditions who cannot lie flat. I've seen disabled people who have a therapy while they stay in a chair. People have sat against the couch because that was more comfortable for them. We've used pillows – lots of pillows, one pillow, a particular pillow, a pillow for large busted clients etc. Because making sure you're comfortable is important and holistic therapies should be accessible for anyone who wants one.
If you already think you're going to need an adapted holistic therapy, let me know beforehand. I'll work with you get creative in making you comfortable. If you get onto the couch and think you need an adaptation, just let me know. Often a couple of minutes trying a few different cushions to get comfortable can make all the difference and they're an easy addition. Don't stress about being fussy. It's a good thing and it means I know you're happy! 
[NB: This picture is of a lovely lady called Vanessa. When I met her she wouldn't walk far, as she was afraid of falling over and she had ulcers on her fingers. I saw her weekly for an adapted therapy session and we set small goals and celebrated achievements. Unfortunately, the lack of movement and therapies due to the pandemic saw her decline, and sadly she died several years ago. I know Vanessa won't mind me sharing this picture, as it was one I shared during her story in my blog post about managing chronic conditions. This was Vanessa smiling. Something she was told she would lose the ability to do. She didn't until the day she died.]
Helping me give you your best appointment:
When you fill in your consultation, if you're wondering if you should add it, just pop it in. If you think there's things I need to know to give you your best therapy, then let me know it. If you can't find the right space, you can pop it anywhere on my consultation form. I'll review your consultation beforehand and make a note of anything I need to double check or take into consideration. Most of the time I'll quickly be able to double check any queries I have when I see you. Very occasionally, I may need to ask a few questions beforehand so I can make sure I'm adapting things correctly.  
If you tell me you have trauma:
I'll ask during your consultation how you'd best like me to proceed with your therapy. How can I help you feel safe? Would you like me to be silent? Would you like me to advise when I'm moving to a different part of your body, or is active consent during every stage of your massage going to be more helpful?
If you're conscious about your weight:
We can talk about how I can make sure you feel safe. You may decide you'd like to have a massage but you don't want to undress to your underwear. You can undress down to whatever level you're comfortable with. During a massage, I'll only uncover the area I'm massaging. If you're not sure, you can choose something like Reflexology, Reiki or Indian head massage where you may feel less self-conscious. Once you've had one therapy you can then decide if you think I'm the right therapist for you. You may decide you love the therapy you've chosen, or you may decide you trust me to progress to a couch massage. 
If you are LGBTQ+:
I will welcome you to my clinic and your identity will be accepted in all areas of my clinic. During your consultation we will talk about how you would like your therapy to progress and what will make you feel safe. I may need to ask you questions if you are taking hormone replacement, as how you are feeling on the day may affect the type of therapy and touch you would like. If you have had gender affirming operations you may have scar tissue you would like worked, or avoided, and these areas may also have reduced sensitivity which I'll need to be aware of. 
If you're autistic or neurodivergent:
Do I need to give you clear guidelines before your appointment? Do you need me to know anything beforehand to help welcome you better? Are any particular fabrics or sounds an issue? Do you need weighted fabric to feel more relaxed?
I have a client who has ADHD and has asked me to contact them if I haven't heard from them for over a month. I'll send a gentle reminder so it comes back into their focus and they can choose if they want to rebook. 
If you're elderly: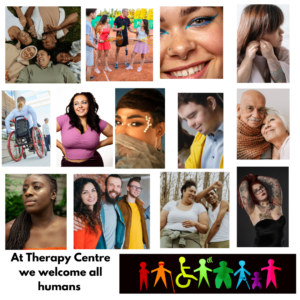 You may be able to jump onto my couch, I have many clients who are very agile! You may need a footstool just for a bit of help, or you may need help getting on or off the couch.  Once you are on my couch, you may need a pillow or the couch head adjusted so you're more comfortable. For some people the couch can be a little difficult to navigate, so we'll find a compromise which works for you.
You are all welcome at my clinic
Why I chat at the beginning:
With all of my holistic therapies we have a quick chat before your therapy begins. If I see you regularly we're on a journey together, so it's good to know what's been going on in your life. You may arrive stressed and sometimes just venting can help you to let it go. 
I want you to feel safe
If you've never met me you actually need to trust me before I start your therapy, so you and your body know it is ok for you to relax. The best way to develop that trust is to talk to you, to show you I'm not judging you and I'm a professional. Talking to you before your therapy means I listen to what you want and I have more chance of getting things right. 
If you're having an essential oil massage a consultation helps me choose which oils we should focus on. A quick chat lets me know what you want massaged that day, as things can change between appointments. If you're having reflexology and you're constipated, then I'll know to work your digestive reflexes a bit more, if you tell me your lower back has been achy then I'll include some extra work on the bottom of the back reflex. 
You may be someone who likes to chat during their therapy, and that is fine. You may want to chat for part of your therapy and then relax, and that is fine too. I am led by you and I won't start a conversation with you.  
How do the timings work?
For massages:
If you're having a half hour massage you need to be selective. Back, neck and shoulders tends to be a popular choice. You may want to ask for that with 5 minutes on your feet at the end, or you may decide you just want your feet and legs massaged.
If you've chosen an hour, or an hour and half massage, then you can choose your combination. You can choose from: the back, legs, feet, stomach, arms, hands, shoulders, neck, head and face. You may want your back, back, neck and shoulders massaged, or you may decide you want all of it massaged. The focus may be back, neck and shoulders with a whistle stop on your arms and legs, so they don't feel left out. It's your combination. If you're not sure, let me know and I can guide you on what I think may be a good fit for you. 
The time you book is for your complete visit. Your time begins when you walk through the door and includes the consultation. It also includes the time you take getting dressed and undressed. During this time I leave the room to prepare for you massage or to wait for you to return to reception. When I enter the room I will knock and wait for you to advise me it's ok to enter.  
Other therapies:
If you're having a combination therapy, again you can tell me how you'd prefer things to be. Let me know if you'd like half of each or if you'd prefer one therapy to be more dominant than the other.
When you choose reflexology we will have a quick chat while you get on the couch. Once you're on the couch and ready to begin I'll then ask you take some deep breaths and relax into the couch. 
Just remember….
During my first consultation I'll tell you this is your appointment and you are paying me, so don't feel you can't speak up. It's important to remember you can tell me if you want something changed. My aim is for you to be happy with your visit to my clinic. You can change your mind and ask if I can spend longer on an area I've started, if I can adjust from an aromatherapy to a more aromatherapy fusion pressure, or if I can quickly include a bit of reflexology on your feet. The only time I can't is when we've finished! I've had requests for the heating to be increased, decreased, for an angle change, to get rid of the face cradle, to include a bust pillow. All are fine. I'd rather you say than not enjoy your therapy.  
It can seem a bit scary booking a therapy with a new person
I'm a therapist and even I feel apprehensive! I know its a big ask to divulge sensitive information to someone you've never met. To meet me, potentially get undressed, and then allow me touch you is a big ask! When you think about it, it's a bit weird!
It's why I'll do my best to welcome you into my clinic. If I didn't believe it helps, then I wouldn't be able to do it. Honestly, it's worth it though but I will warn you that if you've never had a therapy before, you may find the first one a bit strange.
If you're not used to relaxing, you may find it hard to switch off
I still remember my first massage and wondering why on earth people would pay for it! The more I received therapies, the more I relaxed into them. My biggest mental shift was realising these aren't 'pampering' and actually help my well-being. The benefits from positive touch are amazing, and even though there's questions over what we do and how we achieve it, it does make a difference.
I know all my clients do not doubt the relaxation they get from receiving a regular therapy. I'm grateful to the countless people who have trusted me enough to book an appointment. I will always aim to respect every body I meet in my work. I know you've chosen me as your therapist at this time. For some I'm not the right one, and that's ok. Thank you for giving me a chance.
For others, we embark on a journey together. I look forward to welcoming you every time you think its time to empower and look after your wellbeing. 
About Louise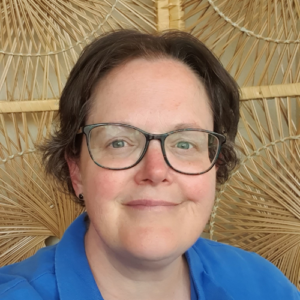 Louise is an holistic therapist who owns Therapy Centre, BS14 9HB, a clinic in South Bristol. She offers a range of holistic and beauty therapies and started her business in 2008. Since then Louise has aged, put on weight and become shorter than her eldest son. Her youngest is rapidly growing and her partner is 6 ft 5, so she anticipates being the shortest soon.
Louise hates having her photo taken but keeps changing her hairstyle, so please don't judge it!  For information about: therapies, online baby massage course, blog posts you can visit her website louise-morgan.co.uk.  You can also book an appointment online