Half hour appointments. Are they worth it? Can you really do much in that time?
A shorter therapy session can sometimes be useful. In some situations a half hour appointment can actually be a better choice than choosing an hour.
If you've never had a therapy before you may be looking at the cost and thinking it seems expensive for something you don't know about. Your therapist, the space, and even in some cases, the therapy, may all be an unknown. In this instance, I recommend booking a half hour appointment. See it as a trial test, if it ticks the boxes for you to make an additional investment.
If you're booking a massage, it can be useful to book a half hour appointment for your first session. This is because your first appointment includes a consultation which increases the appointment time. With a half hour massage you'll need an hour's appointment time, which is easier to book into a busy diary than an hour and half appointment. With a half hour massage, it's not possible to carry out a full body (back, legs, arms, hands, feet) but we can focus on one area (the back and neck tend to be popular). During this time you can see if you feel comfortable with your therapist, if you like the style of massage and if it feels as though it will give you the outcomes you want.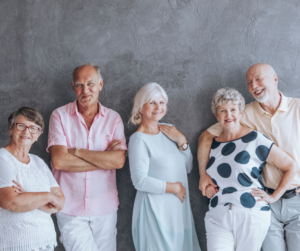 Another good reason to consider a shorter appointment is if you're considered elderly and I often seen older clients for half an hour. Some decide to book more frequently because it works better for them and I also see some once a month. It's about seeing what works for you and if half hour appointment is enough, this is fine.
If you have an illness, this can be another reason to think about half hour appointments. Some illnesses, especially if you're undergoing treatment, can be a heavy burden on the body. Adding an hour long therapy session on top of this can just create unwanted effects. I know that for people with cancer half hour appointments can often result in less chance of overtreating and creating an adverse response. Some people are able to tolerate an hour, but sometimes, less is more.
Another factor to think about is cost. If you can only afford a half hour appointment, then this is better than nothing at all. A half hour therapy session will still give you benefits, it just means you may not relax as much or it may take longer to achieve a desired outcome. But you're still investing in your health and body, so don't discount it.
So, if you're unsure, try a half hour appointment. You can change your mind for future appointments or as your situation changes. You'll find your therapist is flexible, as they're there to support your wellness journey. Your only regret may be not booking the hour to begin with!
Louise is an holistic therapist who owns Therapy Centre, BS14 9HB, a clinic offering a range of holistic and beauty therapies. Louise offers aromatherapy, reflexology, holistic massage, baby massage, reiki and story massage. She is a mum of two boys and when she is not working she enjoys getting outdoors with her family. For further information, visit her website louise-morgan.co.uk